Sandy Springs Property Management
Let us manage your Sandy Springs rental property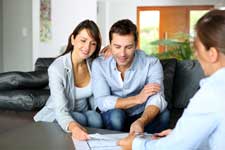 Deciding to rent your home out to a tenant is not easy. Most landlords are either a member of the military who is facing deployment, a homeowner who cannot sell a house and is thinking about renting it out, or a real estate investor with lots of experience and an entire portfolio of properties. Whatever type of landlord you are, you need expertise to do it right.
Being a landlord is a full-time job. You have to be prepared to approach it that way. Here are some of the things required of you:
Pricing your home at a rent consistent with the market value and avoids long term vacancy
Marketing your property in the right places.
Compliance with all federal, state and housing laws in your advertising
Screening applicants who are serious about renting your home
Showing your property at times that are convenient for potential renters
Stay in contact with prospective tenants after they have viewed the property
Doing extensive background checks on applicants
Writing a lease that is legally enforceable
Collect and handle security deposits, placing them in escrow accounts
Inspect and document the condition of the property before move in
Understand and follow all landlord and tenant laws
Respond to tenant repair requests and maintenance issues 24/7
Schedule vendors for repair work
Making payments to vendors for completed work
Collecting monthly rent payments and chasing down late rent
Keeping an accounting system of rent, expenses and income
Handle problem tenants who cause damage or violate the lease or HOA requirements
Execute evictions when necessary
Regular inspections to ensure the tenant is taking care of your property and following the lease
Collecting back rent from former tenants
Completing a move out inspection
Return the security deposit to tenants within required number of days
Get your home ready during the vacancy for the next tenant
Start from the beginning with a new tenant
Inquire About Our Services
You have to ask yourself if being a landlord is worth your time and other resources. You probably have a full time job already, and a family that you enjoy spending time with. Do you really want to invest the time and energy it takes to manage property correctly?
Benefits of using Flat Fee Landlord
No hassle management
Monthly owner statements
Online Owner Portal Access
Industry leading marketing tools
24/7 maintenance request handling
Prompt Response to Tenant Requests
Low vacancy rate
Low time on market
Industry specific local knowledge
What we do as your Sandy Springs property manager:
Fill vacancies
Advertise your rental
Handle tenant inquiries
Background and credit investigations
Application processing
Lease signing
Full service repair
Rent collection
Accounting
Coordinate Evictions
Property Evaluation

Flat Fee Landlord provides landlords with one of the most comprehensive property evaluations in the industry. Where most companies just "say" they did an inspection, we actually provide our landlords with a full inspection report complete with tons of photographs. Our goal is to provide our landlords with a report so comprehensive that it is as if the landlord actually visited the property themselves. Our Evaluations are completed at the beginning and end of each lease. Additional evaluations are completed approximately every 6 months and further evaluations may be requested by the landlord for an additional expense.

Marketing

We market your home so that we can rent it at the highest market value within the shortest amount of time. We try to limit the amount of vacancy to your home while providing you the highest amount of income the market dictates. To do so, we take several marketing pictures of your property and blast it on some of the most popular home rental sites on the internet. These sites include but are not limited to:

Zillow.com
Trulia.com
Apartements.com
Craigslist.com
Zumper.com
Realtor.com
Homes.com
Rent.com

In addition to the top independent real estate websites, your home will be eligible to show up on other national franchised brokerage firm's websites.

Marketing your home is the first step to finding a well qualified tenant rent your home. We put a lot of time, effort, and money towards marketing your property. The marketing of your home is included in our tenant placement fee.

Tenant Screening

In our opinion, tenant screening is the most important part of the rental process. Anyone can place a tenant into a property; however, what sets us apart is that we have very strict and high standards for placing only the best tenants in our managed properties. This is why our company has an industry leading less than 1% eviction rate ALL-TIME! In addition to having such a low eviction rate, we also have one of the best security deposit return rates in the industry. This means not only do your tenants pay rent on time, but they also do very minimal/if any damage at all to your home while they rent it.

To ensure we have the best tenant possible rent your home; we utilize our proven "Perfect10ant" verification system. The "Perfect10ant" includes:

Credit score
Income Verification
Debt to Income ratio
ID verification
Past Evictions
Address verification
Interview previous Landlords
Rental History
Criminal History
Employment History

Security Deposits

We collect, account for, and hold tenant security deposits in escrow while they are renting your property. We will do an initial evaluation of the property prior to the tenant moving in and then another evaluation of the property after they have moved out. If there is damage above what is legally considered "wear and tear" caused by the tenant upon the check out evaluation we will utilize their security deposit to pay for the repair. Tenants we place are required to provide the full security deposit to us in certified funds prior to gaining access to the property.

Lease Preparation

We have one of the most tight locked leases in the industry. Both the tenant and landlord's responsibilities and expectations are written out so there is no room for discrepancy or interpretation. This lease was drawn up by our attorneys to account for common issues that arise in the tenant and landlord relationship, specific to our clientele. Landlords get access to our lease when they utilize our tenant placement and property management services. Upon selecting a prospective tenant to rent your home, we will provide and prepare the lease on your behalf!
Sandy Springs Area Information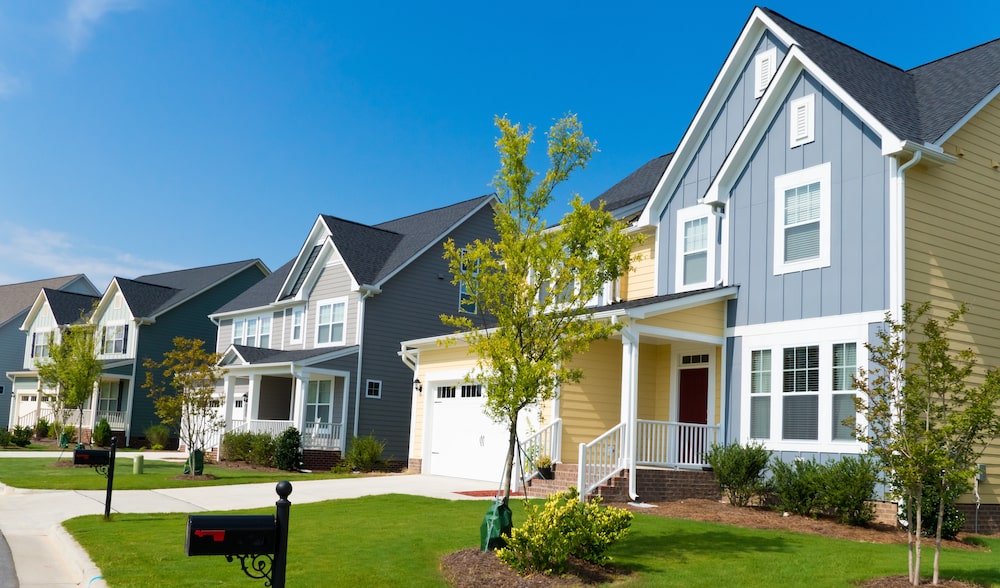 Sandy Springs is a city in northern Fulton County, Georgia and an inner ring suburb of Atlanta. The city's population was 108,080 at the 2020 census, making it Georgia's seventh-largest city. It is the site of several corporate headquarters, including UPS, Newell Brands, Inspire Brands, Focus Brands, Cox Enterprises, and Mercedes-Benz USA's corporate offices.
Sandy Springs offers a host of annual events each year. The Sandy Springs Festival is the largest community event in Sandy Springs, with approximately 30,000 attendees. Sandy Springs Artsapalooza is a free fine arts festival held each year. Stars and Stripes Celebration is an annual community fireworks display held over the July 4 holiday. The annual Chattahoochee River Summer Splash, held in July, is a 6-mile (10 km) float along the Chattahoochee River, beginning at Morgan Falls Dam and finishing at Cochran Shoals-Powers Island National Recreation Area. Source: Wikipedia