The Flat Fee Landlord Difference
If you're wondering why you should choose Flat Fee Landlord as your property management company in Atlanta, GA here are a few good reasons:
On average, we have your property rented to qualified tenants within 25 days of listing.
Our 1% eviction rate on placed tenants is the top rate in the property management industry
No cancellation costs if you decide to drop us
We don't charge upfront fees
Flat fee cost - we never take a percentage of your rental income
Deduct all your property management costs on your taxes
Nationally Recognized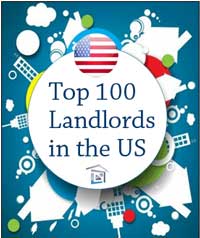 Flat Fee Landlord is a Top 100 Property Management Firm.
We are the #2 overall property management company in the country and the top featured property management company in Northern Virginia.
---
Locally Owned and Operated
We're proud of our national recognition, but Flat Fee Landlord maintains a local presence and focus. Our property management office is locally owned and operated in the Atlanta Metroplex. You can find our offices in Atlanta. Each location is staffed with experienced and licensed property managers who know how to provide high quality service to you and your tenants.
Visit our Atlanta office when you need help in ATL suburbs, including Buford, Brookhaven, Alpharetta, Buckhead, Sandy Springs, North Druid Hills, Decatur, Cumming, and the surrounding neighborhoods.
Check us out in Atlanta for Property Management services that cover your urban properties in Downtown Atlanta.
Contact us at Flat Fee Landlord to speak with one of our Property Management specialists.
---
Associations
As members of the National Association of Property Managers (NARPM), Institute of Real Estate Management (IREM), and National Association of Realtors (NAR), we have agreed to work according to the code of ethics established by these associations. This benefits you because you know you're getting professionals who continue to undergo intensive training, follow professional rules and meet the education requirements enforced by these well-respected national organizations.
Not only do you get our expertise, you also benefit from the vendors we use to perform any maintenance or repairs on your property. Generous discounts are offered to property managers with these national affiliations, so we get direct savings from the people we hire to do required work. Those savings are passed on to you, the property owner, and you can be assured that only the highest quality licensed and insured vendors are taking care of any repairs your property might require.